ChristLife functions because every member has a role to play: not just the pastors! From custodians to nursery stewards and everyone in between— we're so thankful for the opportunities God's given each of us to serve Him! To read more about some of our church's various ministries, click here. Below, meet our pastors.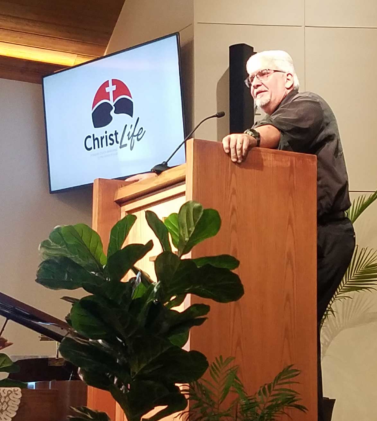 Jeff Warix
Senior Pastor
Jeff worked in the business world for many years before answering God's call to the ministry. In 1992, he sold his home in Delhi, quit his job, and pulled out all the stops. God ended up sending Jeff, his wife Debbie, and their 9 children to Utah, to work for 10 years as Missionary Church Planters, before calling them back to Illinois. Jeff began at ChristLife in 2010.
Jeff is anxious to equip each Christian with the spiritual tools they need, as well as to see them use those tools for God!
You can email Pastor Jeff at jwarix@gmail.com or call the church office at 618-585-4544, if you would like to set up a time to meet!

Ryan Witt
Associate Pastor
Ryan graduated from Faith Baptist Bible College in Ankeny, Iowa in 2004 and has been working at ChristLife ever since.
Ryan and his wife Darcy recognize that the teen years are the most crucial period of a person's life; a time when the fire will be lit to either honor God with their life—or not. Because of this, they work tirelessly with our teens, finding creative ways to involve the entire church family to invest in this group.
Pastor Ryan can be reached at ryan.wittie@gmail.com, or by calling the church office to schedule an appointment, at 618-585-4544.